Dr Betty Blue's Qualifications as a Licensed Psychologist, Marriage Counselor and Family Therapist are only surpassed by her sensitive, caring and down to earth attitude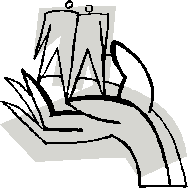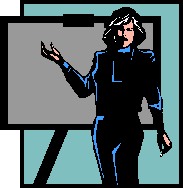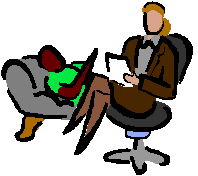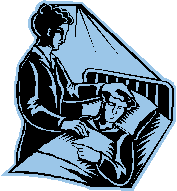 I hold two California State licenses to practice psychotherapy: One as a Psychologist and one as a Marriage and Family Therapist.

For thirty-five years I have been involved in private clinical practice, have taught college level courses, have presented clinical training in local and International psychology conferences and have provided professional consultation services.

___________________________________________________________________________________________________
PROFESSIONAL
EXPERIENCE

1976-2011 Psychotherapist in Private Practice

Thirty-five years experience providing Psychotherapeutic services. Licensed by the State of California as a Psychologist and a Marriage and Family Therapist. Providing, Individual, Couples, Family, Adult, Teen, Child, Geriatric, Parenting, Blended Family and Foster Family services, Hypnotherapy, Psychological Assessment, Professional Supervision, Professional Training and Adult Health Care Day Treatment Agency Consultation Services.
Areas of Specialization

Specializing in Trauma, Grief Recovery and Relationship Psychology. Also providing expertise in cases involving Workplace Trauma, Stress, Illness, Loss, Divorce, Pain Management, Life Transitions, Parenting, Step-parenting, Foster Parenting, Blended Families, Singles, Men's and Women's issues, Alternative life styles and Peace officers and Military personnel issues. Currently also serving as Psychological Consultant and a Utilization Review Quality Assurance Board Member at Helping Hands Day Treatment Center for Developmentally and/or mentally challenged adults, Garden Grove, California.
1994-2011

Victims of Crime, Abuse Treatment and Prevention Provider

Treating abused, neglected and criminally traumatized children and Traumatized adults who quality for LA and Orange Counties' Victim's of Crime (Victim Witness) Program benefits. Conducting Trauma recovery therapy, Assessment and Diagnosis services, Play Therapy, Parenting and Foster Family Therapy. Consulting with and receiving referrals from Long Beach Youth Services: Foster Family Network, Orange County and LA County Department of Children and Family Services and The Orange County Children's Bureau.
1991-2011

Expert Witness & Forensic Experience

Have provided testimony, legal depositions and/or court ordered documentation as a treating Psychologist and/or expert witness in cases involving work place trauma, sexual harassment, sexual and/or physical assault, child protection, child abuse and/or neglect and family reunification.
1989

California Oral Examination Licensing Commissioner

Served as a State Licensing Board oral commissioner for the Department of Consumer Affairs, Board of Behavioral Science Examiners. Administered the Oral Examination for the Licensure of Marriage, Family and Child Therapists.
1989 College Professor

Taught college level introductory Psychology (101 AKA 1A) course during summer school term. Instructed classroom students in basic aspects of Social, Clinical Psychology and Developmental Psychology, Personality Theories, Psychopathology and Psychological Research Methodology. Cypress College in Cypress, California.
1986-2011

Psychology Conference and Professional Training Instructor

Presented keynote addresses for the Long Beach Memorial Hospital Hospice's "Loss of A Loved One Conference" and The Western Synod Lutheran Teacher's Conference. Conducted professional workshops as a faculty member at four of the Milton H. Erickson International Hypnosis and Psychotherapy Conferences, two of The American Imagery Conferences and three of the Brief Therapy Conference. Provided professional staff training workshops for College Psychiatric Hospital in Cerritos and for The Buena Park Teacher's Conference. Provided trauma, stress and grief adjustment workshops at Cerritos College's Rio Hondo Mental Health Fair, Los Altos Hospital's Anxiety Disorders Support Group, The Long Beach Multiple Sclerosis Support Group and The Huntington Beach Chronic Fatigue Syndrome Support Group and currently provide "in-service" training at "Helping Hands for Better Living Day Treatment Center" in Garden Grove.
1984-1987 Child and Adolescent Group Home Psychologist

Provided individual and family therapy, assessment and diagnostic services to abused, neglected and/or abandoned adolescent and child group home residents and provided consultation services and supervision to group home house parents. Received continuing specialized training at Orange County Abuse Prevention Conference as a representative of Olive Crest Treatment Centers. Santa Ana, California.
1981-1984 Clinical Supervisor to Psychotherapy Interns

Supervised Marriage, Family and Child Therapy student interns and Psychology Doctoral candidate student Interns in the psychotherapeutic treatment, case management and diagnosis of adults, children, adolescents couple's and families. Provided "in-service" training courses and served on the Board of Directors. South East Area Counseling Center (Formerly Downey Counseling Center). Santa Fe Springs, California.
1979-1981 Psychotherapist to Marine Corps Population

Doctoral internship conducting Individual, Couples, Family and Child Therapy to El Toro Marine Base Population. Psychotherapy also included Child Abuse Trauma and Domestic Violence Trauma Recovery and Play Therapy services as well as Parenting and Child Disciplinary instruction, Anger Management and Perpetrator Treatment. Psychological Consultants. Irvine, California.
1976-1977 Day Treatment Therapist to Psychotic Adult Population

Participated in a one year Doctoral internship working with post-hospitalized adults typically diagnosed with Psychotic Disorders: Schizophrenia, Schizoid-Affective, Bi-polar and Organic Brain Syndrome Diagnoses. Facilitated both individual and group Psychotherapy and participated in treatment team planning. Orange County Mental Health, Buena Park, California.
1974-1976 Legal Offenders Crime and Drug Diversion Therapist

Trained in two year Master's Degree Internship, counseling court and "Seed" (South East Early Diversion) referred adolescent legal offenders and their families. Taught parenting and disciplinary techniques and Family communication techniques. Conducted community outreach delinquency diversion therapy groups for high risk, teens and support groups for teen mothers in both mainstream and Continuation School settings. HelpLine Youth Counseling Services, Bellflower, California.
1973-1974 Suicide Prevention and Hot Line Counselor and Supervisor

Facilitated "on-the-line" telephone crisis intervention, suicide prevention hotline calls and provided community resource referrals to callers. Received individual supervision training from Richard Fairchild, Ph.D. and group supervision training from Almeda DeCell. When promoted to supervisor. Trained and supervised paraprofessionals in "Active Listening", crisis de-escalation and suicide prevention techniques. Long Beach Hotline, Long Beach, California.
1973-1974 Children's Behavior Modification Proctor:

University peer instructor, Proctored Elementary and Special Education Student Teachers in the application of Classroom Behavior Modification principles, Reinforcement and Social Learning Theories, Self-esteem enhancement and Child Disciplinary techniques. California State University at Long Beach. Long Beach, California.
EDUCATION OBTAINED
1981 Doctor of Philosophy Degree in Psychology

Ph.D. Clinical Emphasis. Recipient of a Soroptimist's Award for single parent

Graduate Scholarship. California Graduate Institute. West Los Angeles, CA.
1976 Master of Arts Degree in Marriage, Family & Child Therapy
M.A. Summa Cum Laude. Chapman University. Orange, California.
1974 Bachelor of Arts Degree in Psychology
B.A. Summa Cum Laude. Minor in Educational Psychology.

California State University, Long Beach. Long Beach, California.
1971 Associate of Arts Degree in Liberal Arts
AA. Emphasis on Humanities Long Beach City College. Long Beach, California.
PROFESSIONAL LICENSURE

1984 Licensed As A Psychologist
Issued by the California Board of Psychology. Lic. #PSY 8153
1978 Certified As A Clinical Hypnotherapist

Issued by the California Board of Behavioral Science Examiners.
1976 Licensed as a Marriage, Family & Child Therapist
Issued by California, Board of Behavioral Sciences Examiners. Lic: #MFC 8084