thinking about obtaining Psychotherapy services but not sure where to begin?

If your life, your sense of well being, your relationship with one or more loved ones, or your career has become uncomfortable, out of balance, in transition, or in crisis, it may be appropriate to seek professional help.
Take some time to find a therapist who allows you to feel comfortable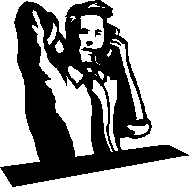 This is an important decision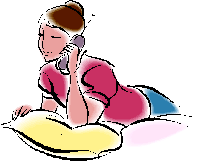 If possible, briefly interview your potential therapist over the phone
While discussing your concerns over the phone, look for the therapist's level of sensitivity, sophistication and perceptiveness regarding these issues.

Choose a therapist whose license, areas of specialization and level of experience meets your current needs.

If you will be using insurance ask your insurance company if your plan covers the therapist of your choice.

Also ask your insurance company if they need to preauthorize services before your first appointment.


Distinctions Between Psychotherapy Licenses
If you are seeking a medication evaluation, or believe that you have a chemical imbalance, or illness related problem, effecting your body and sense of well being, a Psychiatrist or primary care doctor can help you. They alone are MD's and can prescribe medication.

Psychologists are also doctors but they practice with a Ph.D., Psy.D., or Ed.D. and can not prescribe medication. They focus on personality adjustment and psychological disorders and typically have three to four years additional education beyond a Master's Degree and beyond the education of a Marriage and Family Therapist. Depending on their experiential training and/ or research expertise, they may specialize in working with specific types of problems, or with specific age groups. They may also provide their clients with psychological testing evaluations.

Marriage and Family Therapists have Master's Degrees, (one to two years beyond a Bachelor's Degree). They focus on interpersonal interactions, communication and personality adjustment. Some have education and experience in working with children and adolescents and/or couples and families.

When in doubt ask a potential therapist about their background, license and experience.

I am double licensed as both a Psychologist and as a Marriage and Family Therapist.

And have served the California Board of Behavioral Science Examiners as a Commissioner conducting the Oral Examination for the Licensing of Marriage and Family Therapists

I hope this page has been helpful !

If you need resources for other services...Go to my "Links and Resources" page
or
If you are interested in knowing more about my services go to my "Specializations" page